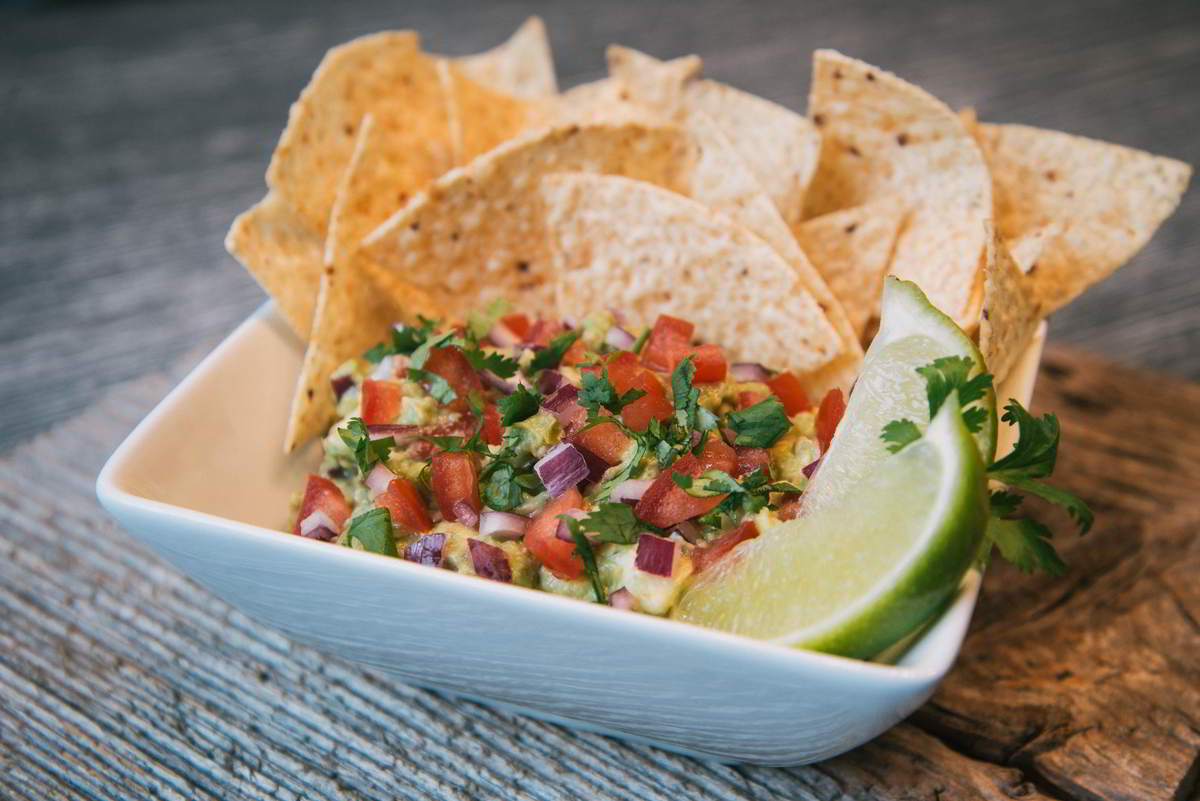 Ingredients: 
*  2 Ripe Avocados
*  1 Medium Tomato, Seeded & Diced
*  1/4 Cup Diced Red Onion
*  1 Tbsp. Fresh Lime Juice
*  1 Tbsp. Hansen's Secret Salsa
*  1/4 Tsp. Salt
*  1/4 Tsp. Pepper
*  2 Tablespoons of Chopped Cilantro
Instructions:
Cut the avocados in half and remove the pits.  Scoop out the flesh and add to a medium mixing bowl, then immediately pour on the lime juice and toss to coat.
Using either a knife or a fork, mash up the avocados in the bowl to desired consistency.  Stir in Hansen's Secret Salsa, red onion, tomato, cilantro, salt and pepper.  (Note – save a bit of tomato, onion & cilantro for extra garnish).
Serve with your favorite tortilla chips.